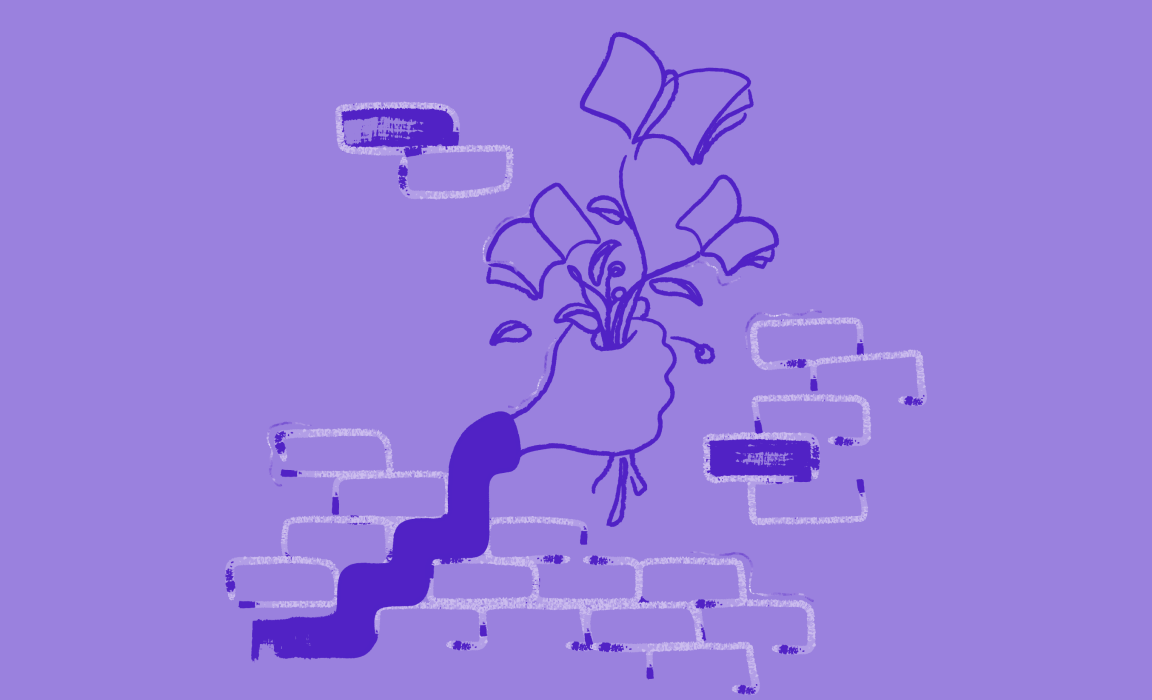 Welcome to Bookaholics—a free monthly(ish) publication for book-lovin' multidisciplinaries. Each month I'll highlight a curated list of interesting non-fiction and fiction books that might suit your fancy.
---
This edition of Bookaholics is action-packed. I've been reading a ton of non-fiction and fiction, so if you don't see something that catches your eye right away, be sure to skim the titles before clicking off to something more interesting.
A quick note before we dive in: I've started a YouTube channel and am also double down on podcasting, so be sure to subscribe to both. (I've got some exciting things planned—some book-related.) I've also started adding Book Notes to my website. This is a slow process, but my goal is to add notes from my favorite books.
So without further ado—
Non-fiction
Hafiz's poems are truly marvelous. Translated by Daniel Ladinsky, written in the 14th century by a Persian Sufi master. They are playful, wise and I've had multiple times where I've laughed out loud. Here are two of my favorites: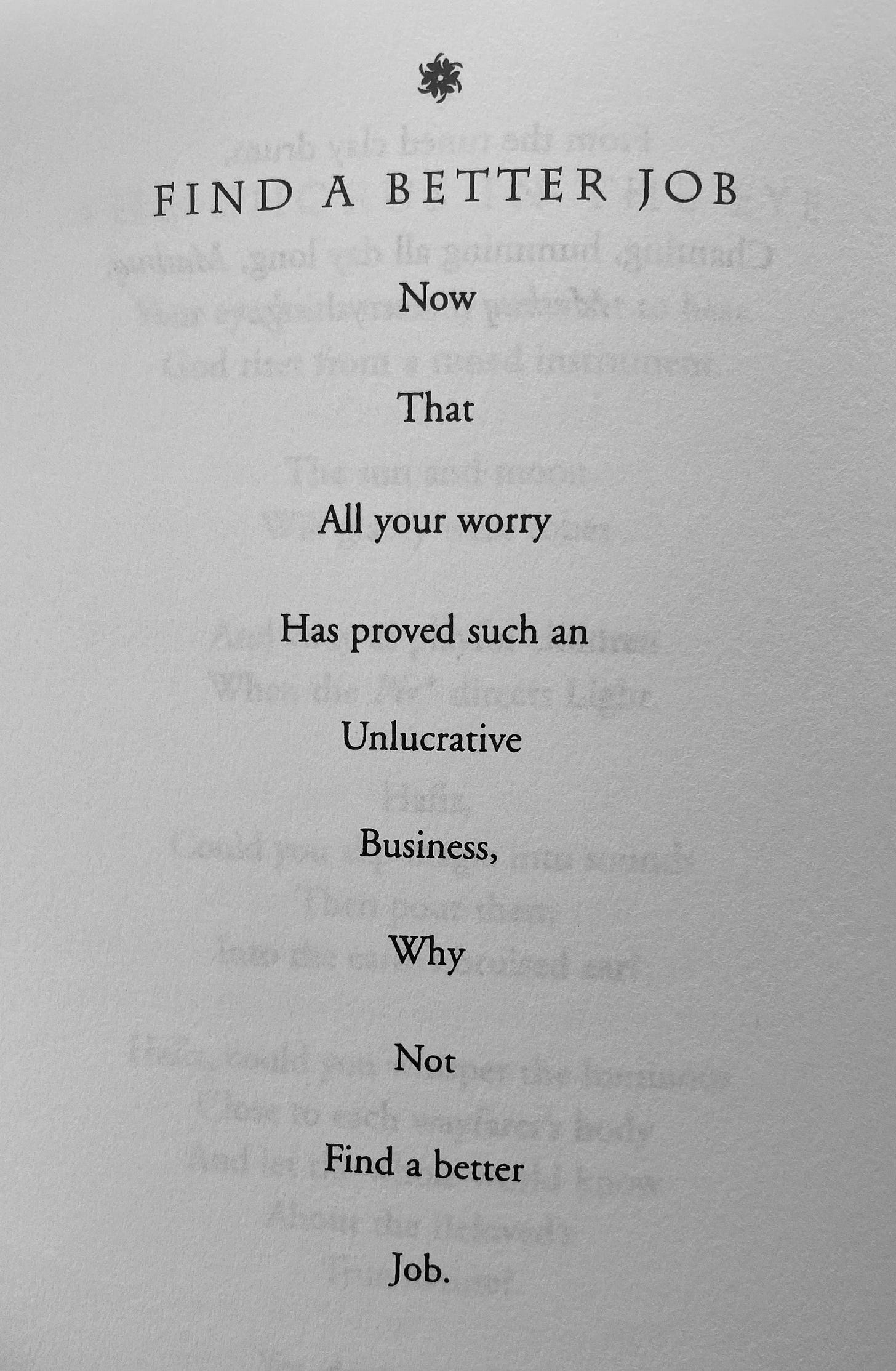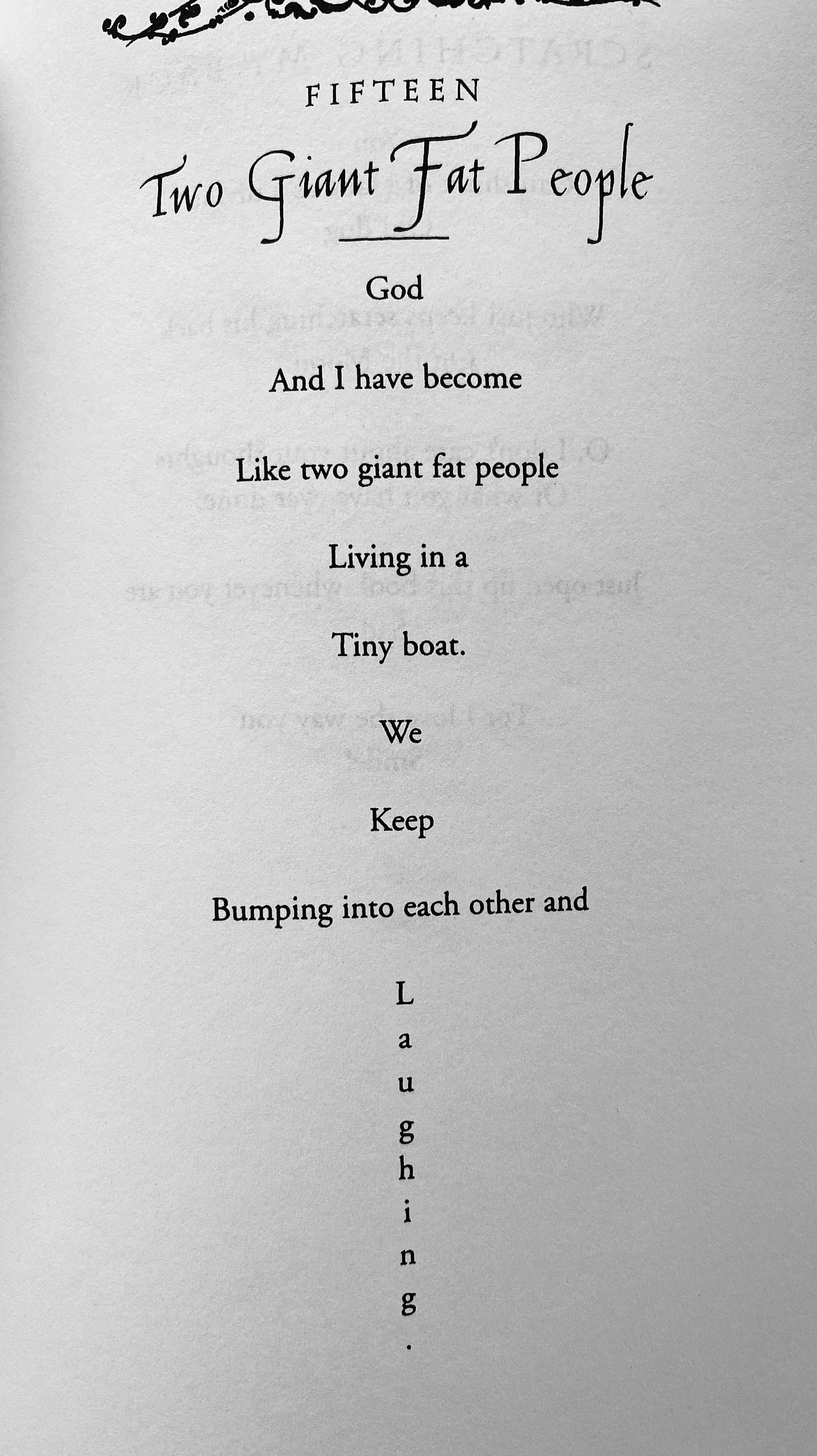 I won't pretend I understand even half of the insights hidden behind Hafiz's poems, but I imagine if I keep revisiting them from time to time I'll experience them a different way.
I think the blurb on the back of the book from Sylvia Boorstein said it best, "These remarkable short poems are magic tricks—verbal sleights of hand—that cause the mind to blink and that replace the imagined perception of grief and woe with the reality of joy."
How Music Works has been on my to-read stack for a while now. After finally sitting down to read it, David Byrne, from the band Talking Heads, doesn't disappoint. Although my attention ebbed and flowed from chapter to chapter, I would still recommend this book to any Musician or artist pursuing creative work. My favorite parts are the historical deep dives into music, the philosophy around music and performance, and the push and pull influence between technology and creativity.
A couple of favorite quotes:
"You can't touch music—it exists only at the moment it is being apprehended—and yet it can profoundly alter how we view the world and our place in it. Music can get us through difficult patches in our lives by changing not only how we feel about ourselves, but also how we feel about everything outside ourselves."
"It seems that creativity, whether birdsong, painting, or songwriting, is as adaptive as anything else. Genius—the emergence of a truly remarkable and memorable work—seems to appear when a thing is perfectly suited to its context."
Walter Isaacson is the J R.R. Tolkien of biographies. If you're looking to learn about Leonardo da Vinci and the life he led, this is a good one to read. I've been reading this while in the sauna, so I've been sipping on this one like a fine wine for a while now. I can't remember a moment where I lost interest. But that's Leo for you—intriguing, deep, and mysterious.
"Because of his intuitive feel for the unity of nature, his mind and eye and pen darted across disciplines, sensing connections. 'This constant search for basic, rhyming, organic form meant that when he looked at a heart blossoming into its network of veins he says, and sketched alongside it, a seed germinating into shoots,' Adam Gopnik wrote."
"The connections that Leonardo made across disciplines served as guides for his inquiries. The analogy between water eddies and air turbulence, for example, provided a framework for studying the flight of birds. 'To arrive at knowledge of the motions of birds in the air,' he wrote, 'it is first necessary to acquire knowledge of the winds, which we will prove by the motions of water.' But the patterns he discerned were more than just useful study guides. He regarded them as revelations of essential truths, manifestations of the beautiful unity of nature."
"In addition to his instinct for discerning patterns across disciplines, Leonardo honed two other traits that aided his scientific pursuits: an omnivorous curiosity, which boarded on the fanatical, and an acute power of observation, which was eerily intense. Like much with Leonardo, these were interconnected. Any person who puts 'Describe the tongue of the woodpecker' on his to-do list is over-endowed with the combination of curiosity and acuity."
This one was super insightful. The description says "using the theories of Alfred Adler, one of the three giants of nineteenth-century psychology alongside Freud and Jung, this book follows an illuminating dialogue between a philosopher and a young man."
I had never heard of Alfred Adler before, but his ideas (or should I say Ichiro Kishimi ideas) align well with my principles for Renaissance Life. Mainly, the idea that change starts with you. If you're a philosophy nut, or If you've ever felt suppressed in life or by others around you, then give The Courage to be Disliked a read.
"No experience is in itself a cause of our success or failure. We do not suffer from the shock of our experiences—the so-called trauma—but instead, we make out of them whatever suits our purposes. We are not determined by our experiences, but the meaning we give them is self-determining."
"Your life is not something that someone gives you, but something you choose yourself, and you are the one who decides how you live."
Recently, I've been re-approaching the fundamentals of computers, computer science, and mathematics. CODE was published in 2000, so a lot has happened in technology in the last 20 years, but still— CODE is brilliant. As someone who is interested in writing and teaching, Charles Petzold's teaching skill is worth reading this one regardless if you're interested in how computers work or not. He takes you from imagining yourself as a kid passing Morse code signals between you and your next-door neighbor all the way up to Assembly Language. Plus—lots of pictures! Highly recommend.
My buddy Gray recommended this one to me. The Copy Book is the whose-who of copywriting. It peruses the work of iconic copywriters and advertising while talking waxing philosophical and talking shop about what good copy looks like. Great read.
I recently interviewed Colin Wright on the Renaissance Life podcast. In preparation for our conversation, I read a number of his books. I love his writing style—it's clear, insightful, and relatable. Definitely check out his work if you haven't.
I'm a big fan of Siddhartha Mukherjee. The Gene and The Emperor of All Maladies are some of the best books I've ever read. How we managed to interweave such a sprawling amount of history and complex information into simple and elegant storytelling is jaw-dropping. The Laws of Medicine is a short book in the TED original series. It's a thoughtful analysis of medicine and what Siddhartha deems the three laws of medicine. Honestly, his three laws could be generally applied to science and business too.
As a teaser, the first law is:
"A strong intuition is much more powerful than a weak test."
Principles for Success is an illustrated adult-kids book that "contains the key elements of the unconventional principles that helped Dalio become one of the world's most successful people." Think of it like a Pixar movie: It's made for all ages. I could probably read a little of this every day for years and still come away each day with new insights. (Maybe I should do that.) I read Principles: Life & Work when it came out, but now after reading Principles For Success I want to reread it as well. Either way thumbs up on this book.
Fiction
Patrick Rothfuss is one of my favorite authors. I've been itching for a great fantasy story, so I decided to reread The Name of The Wind and The Wise Man's Fear. Gabriella, my fiancée, has been slogging through the audible version. She thinks it's a little slow and boring (she hasn't got to the good stuff yet.) But I love it. I was watching an interview with Patrick Rothfuss and he said something in passing that might explain why I love it and Gabriella hasn't yet—there are things in the first book that don't completely make sense until you've read the book, and there are things in the second book that add to the first and second book. (I'm paraphrasing from memory.) Since I know where the story is going (at least in the first two books) I can appreciate the story and the writing more than someone who is reading it for the first time. That's my theory anyway. If you haven't read them, definitely give them a shot.
Gabriella got this for me as a gift. It's a story of fantasy and magic set in the real world. Although it touches a little too close to home for me (it deals with a global pandemic), Gabriella assures me that just sets the stage for the series. I don't love every character so far, but I'm enjoying the story and ideas enough so far to continue the series.
Before you roll your eyes 🙄 (Believe me I am too) here me out—
I think Twilight is actually a great series. I forgot this because I only vaguely remember the plot from the movies. Way back before the movies (yes I am that guy) I randomly discovered Twilight in a Bookamillion and bought it on a whim because I liked the book cover. While there are some things I appreciate about the movies—like the soundtracks—I think the big problem (like a lot of books > movie crossovers) is that the plot runs thick and a lot of nuance in the story and characters are lost on the screen.
After rereading the books, I can honestly say I love them. The story, characters, and worldbuilding really come alive in Stephenie Meyer's writing and the book has so much more texture than the movies.
—
What have you been reading lately? Any of these books catch your eye? Feel free to email me back and start a conversation.
If you enjoyed this edition of Bookaholics, please like and subscribe if you haven't, and share it with a friend or two.
Also, check out my other monthly publications Considerations and Practices.
Considerations is about creative inputs, Practices is about creative output.
Be Well,
PS: all links to Amazon are affiliate links. Meaning, I get a small cut if you decide to buy a book. Thanks for your support.